Welcome to the official website for the
United States District Court for the
District of North Dakota.
Our headquarters office is located in Bismarck with a divisional office in Fargo. Minot and Grand Forks are unstaffed satellite offices.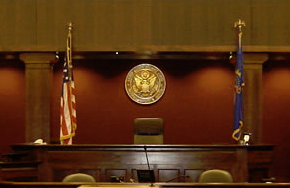 News and Announcements

Administrative Order re:  COVID-19
Updated 7/24/2020
Face Coverings Required in Federal Courthouses
Administrative Order re: Extension of Deadlines in Forfeiture Proceedings
NextGen: Linking PACER and CM/ECF Accounts
Court Scams Affect Citizens Nationwide!
Click here to learn about how to protect yourself against a scam!